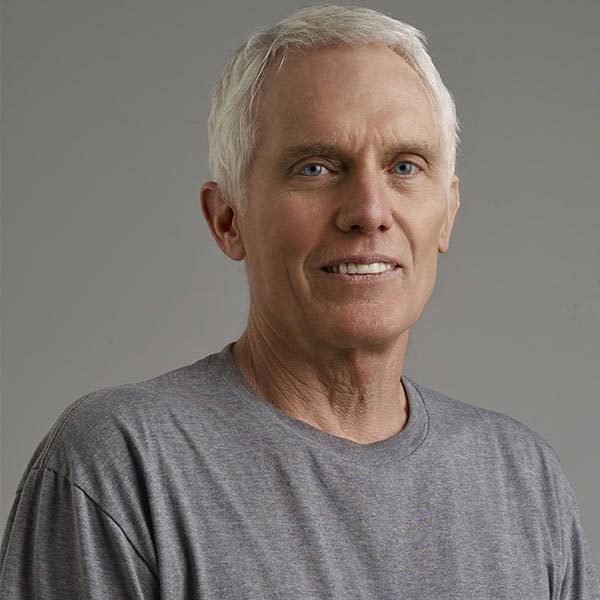 I was born and raised in Merriam, Kansas and a suburb south of Kansas City. I was a caddy at Milburn Country Club every summer from junior high through high school, and attended college on a caddy scholarship at the University of Kansas.
I began working in prepress lithography after college, working with film to manipulate color using etching and darkroom techniques. I specialize in color matching and enjoy the technical advances in Photoshop—tools I use everyday.
I moved to San Diego with my wife Pam in 1997. I'm an avid cyclist and runner and enjoy an occasional round of golf.
Education
BA Business, University of Kansas